Parents & Students Feedback
My name is Sourabh, and I live in the USA. I've been learning Hindustani music from the Sarasvati School of Music for over two years. I'm pleased with my overall progress in music so far. I do all my classes online, and it saves me a lot of time.
My teacher Mrs. Richa Shukla Ji is highly knowledgeable in music, she is punctual, and the best thing is that she teaches students at their pace. I would rate SSM 5 out of 5 based on their quality of teaching.
I highly recommend this institute if anyone wants to study music with a quality education.
Formal Feedback by Om's Parents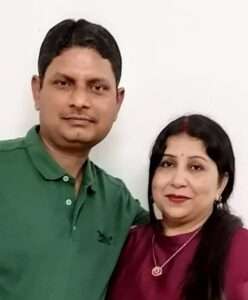 Saraswati School by Rishi Kant Shukla Sir is a great institute to learn various musical instruments. During COVID lockdown time, I started learning from Sir' YouTube channel and then took admission in the regular On-line classes. It has been a great experience. Rishi Sir has sound technical knowledge and is quite proficient in various musical instruments. His guidance is outstanding for clearing Trinity College Grade Exams. He instills a sense of confidence in his students even to perform in public forums without any fear. It is an honor to learn from Rishi Sir. Wishing you many more success ahead.
It is a great 2 years' experience with online classes of Saraswati School of Music. Online classes saves time. My son enjoys the classes of Casio (Keyboard) with Rishi Sir. Rishi Sir teaches very well and makes child understand, he is very polite. My child played Keyboard in his school program and everyone appreciated him, for this I would like to thank Rishi Sir. This is the best institution of its kind. I would rate 5 stars Excellent.
My name is Abha Sarraf, I am Vedansh Sarraf's mother. He has attended SSM since Grade 1 and is currently taking Rishi Kant Shukla sir's Grade 4 Plectrum Guitar class. He constantly looks forward to class and picks up new information each week because of how engaging the classes are and how everyone participates in providing the answers. Additionally, sir exhorts all students to compete in order to improve their performance and build their confidence. The communication with the parents is excellent, and Sir helps ease even the slightest uncertainties. The lessons are enjoyable for the children and the finest part is that, they are simple to learn.
Mr. K. C. Bajpai
Keyboard Student
Mr. Nityanand Pathak
Om's Father
Anjali Srivastava
Vocal Student
Parents
Sahil with his Father
Reena Rajput
Vocal Student
Mr. K. C. Bajpai
Keyboard Student